KSC Weather Motes
Hourly meteorological readings from the Cabin Creek nordic ski area.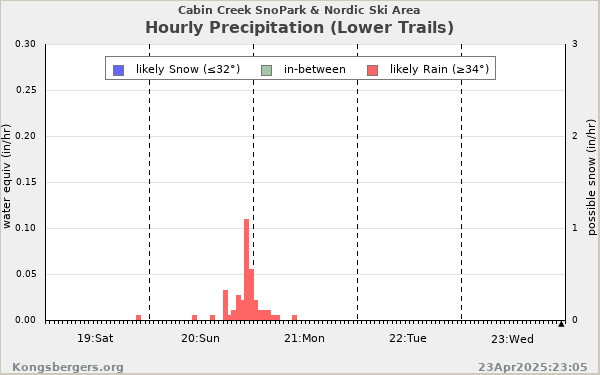 Precipitation gauge measurements may be delayed in heavy snow/frozen precipitation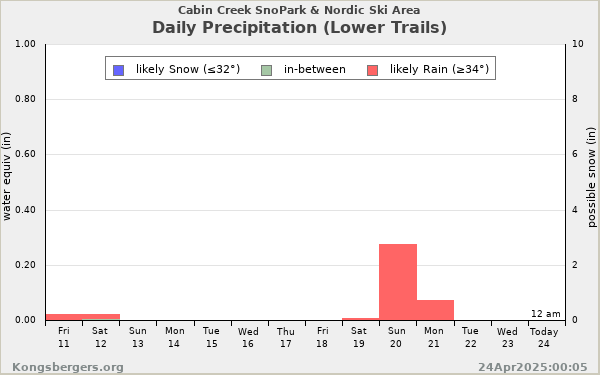 Estimated snowfall based on 10:1 ratio. Actual snow depth will vary (e.g. wet snow is more compact).
Current readings are displayed realtime on the www.kongsbergers.org homepage.
Sensors are located with permission on US Forest Service land.